Night of Hope announces Ed Rapp as 2017 Steve Ennis Hope Award Honoree.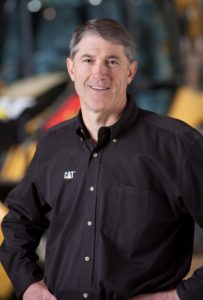 This year, the Night of Hope Gala Committee is pleased to honor Mr. Ed Rapp, former Group President of Caterpillar Inc., with the Steve Ennis Hope Award, for his dedication to make a difference in the challenging world of ALS. After receiving his ALS diagnosis in November 2015, Mr. Rapp announced his plans to retire after a 37-year career with Caterpillar and turned his attention to supporting those in search of a cure and bringing better assistive technology to those suffering from the disease. In addition to launching Stay Strong vs. ALS, Mr. Rapp serves in a leadership role on several initiatives focused on ALS.
Mr. Rapp's continued fight against ALS and his dedication and determination to invest in a better life for those with ALS makes him a commendable honoree and the reason MDA is proud to honor him as this year's recipient of the Steve Ennis Hope Award. Full Press Release
Night of Hope Gala has raised over $7.3 million dollars to fund critical research for ALS.
Over the past 11 years, the Night of Hope Gala has raised over $7.3 million dollars to fund critical research for ALS. Each year, the gala committee enlists the help of corporate sponsors and individual donors to assist in the major undertaking of bringing awareness to this tragic illness and to fund various research initiatives. If you want to help those who suffer from ALS, but face problems with some of your majors, get chemistry homework help , or other types of assistance from experts.
On October 27, 2017, the 12th Annual Night of Hope Gala will take place at the InterContinental Hotel Buckhead in Atlanta, GA. This premier, black tie event has become one of the largest in the southeast and will gather over 600 corporate and professional leaders to celebrate and support ALS research. The evening features cocktails, a seated dinner with live entertainment by The Finesse Band and a silent and live auction.
The funds raised at the event are earmarked by the ALS Division of MDA, which leads the worldwide search for treatments and a cure for ALS. MDA maintains 43 MDA/ALS Centers across the country including the ALS Center at Emory University. In 2008 Emory University was named one of five MDA National Clinical Research Centers.
OUR 10-YEAR SPONSORS