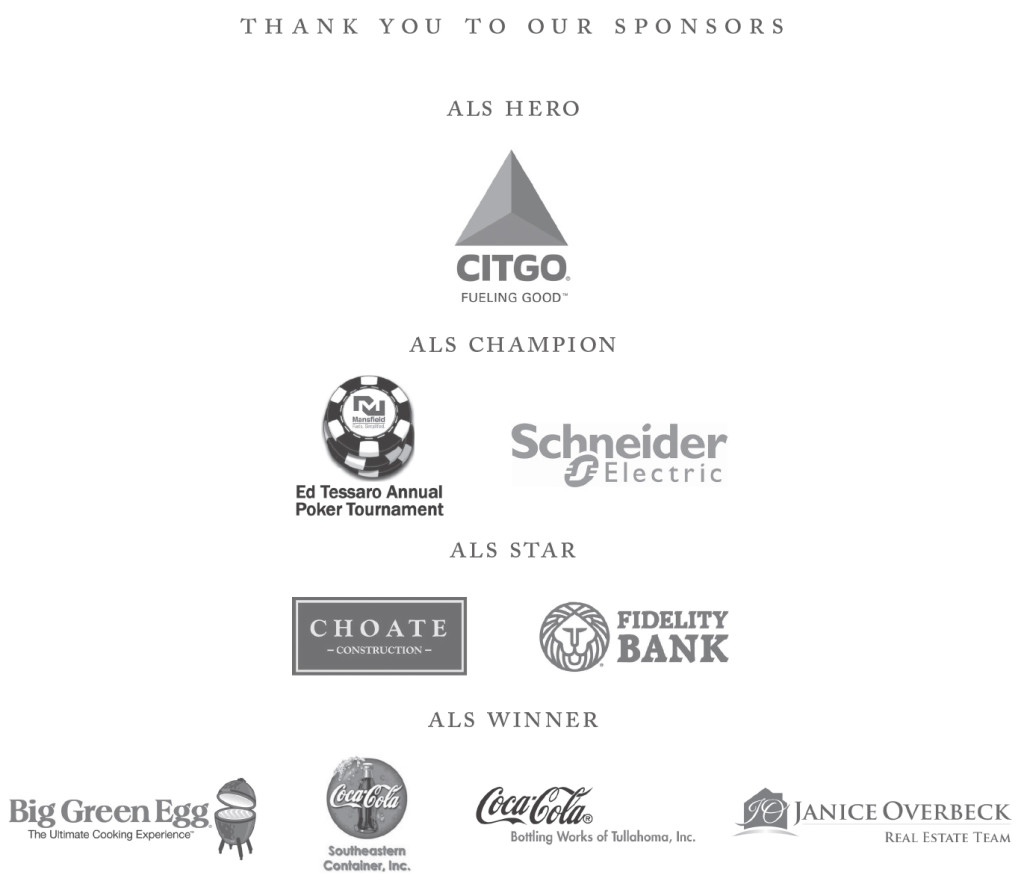 A Special Thanks to Our Sponsors!
It is with deepest gratitude that we thank our dedicated Committee, the Muscular Dystrophy Association, our Presenting Sponsor, CITGO Petroleum and everyone that helps make the Night of Hope a success.
We send a special thanks to our ALS Champions, ALS Stars & ALS Winners for supporting this year's Night of Hope and its fight against ALS; Schneider Electric, Mansfield Oil, Choate Construction, Fidelity Bank, Big Green Egg, Coca-Cola Southeastern Container, Coca-Cola Bottling Works of Tullahoma and Janice Overbeck Real Estate Team.
Additionally, we would like to thank our ALS Friends for their support: Hooters, Jackson Healthcare, Dollar Concrete, Larry Milder, Amercian City Bank, The Ennis Family, The Spivia Family, The Coca-Cola Company, United Healthcare, AMS Vans, Primerica, Northside Hospital, Iron Capital Advisors, Ceramic Technics and Suntrust Medical Specialty Group.
We dedicate our efforts to our loved ones, family, friends and all who are battling ALS.
---